Fun things to do with family around Marbella
10/06/2019
741 Views
If you're planning to spend a sun-soaked summer in Spain then there's nowhere better than the Costa del Sol. It's simply got the whole package of great weather, gorgeous food and plenty of things with which to keep the whole brood occupied.
Check out our guide to the best things to do in and around Marbella with the whole family...
1. ADVENTURE AMAZONIA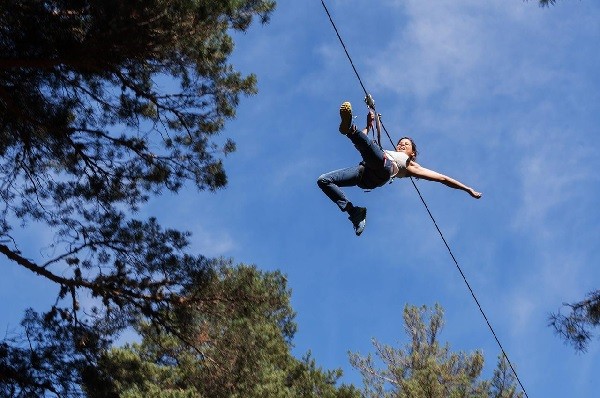 With rope bridges, zip wires, tree climbing and swing bridges this treetop rope adventure circuit challenge is not for you if you're a vertigo-sufferer. (The highest safety standards are adhered to, though, with harnesses and introductory training.)
There's a mini kids' course for 4 -7 year-olds and from 7 years, and up there are 83 challenges in the trees and 20 zip lines in total. You can challenge your family for up to 3 hours in Adventura Amazonia.
More information: Aventura-amazonia.com
2. MUNDO MANIA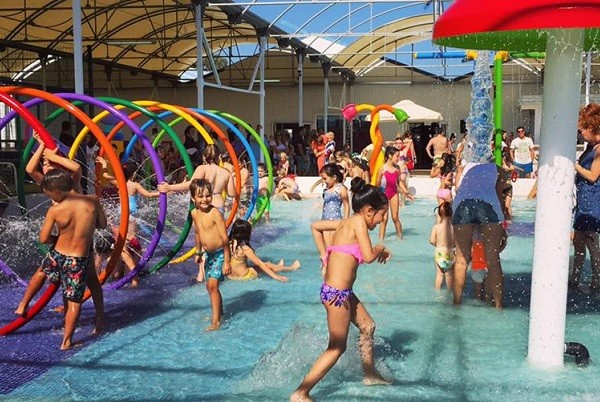 Having indoor and outdoor play areas, catering for all ages and holding workshops, too, Mundo Mania is straight up kiddie nirvana. The outdoor facilities have a water park area, trampolines, multi-sports pitches, while indoors there are pool tables and the small matter of the biggest soft play area on the Costa del Sol.
There is a restaurant and a bar for children's snacks and adult meals. With plenty of events planned for all ages, it's always worth checking out their website for specific dates.
More information: Mundo-mania.com
3. WAKEBOARDING IN PARQUE DE LAS MEDRANAS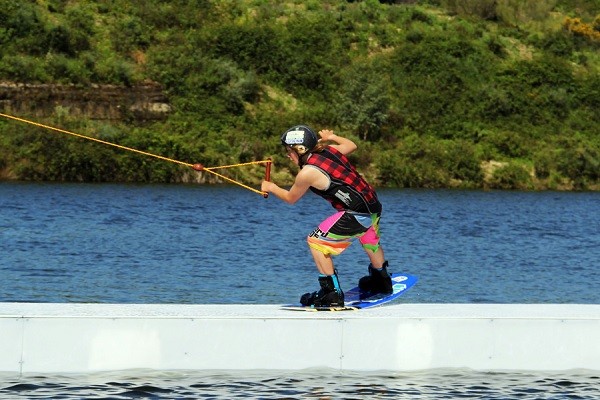 This park and lake in San Pedro Alcantara is the place to take the teens to hang out and hit the water for a wakeboarding lesson or two. It's a cable pully lap system so it's great for continuous riding and there are plenty of obstacles.
In Summer there's also live music, DJ sets, a swimming pool, and snack bar and it's open 6 days a week (closed on Mondays).
More information: Cableskimarbella.es
4. MARBELLA BUGGYS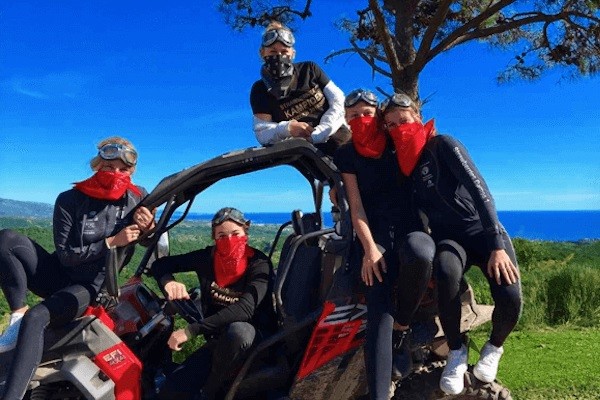 Feel the need for speed? If you've got an adrenaline junkie in your family then a buggy tour will be right up their street.
Head for the mountains just outside Marbella and hit the dirt tracks on a tour with a pro tour buggy leader. Anyone with a valid driving license can get behind the wheel, while children can be co-pilots. You can choose from a 2 hour, 3 hours or day tour (which includes lunch).
More information: Marbellabuggys.com
5. HIRE A CATAMARAN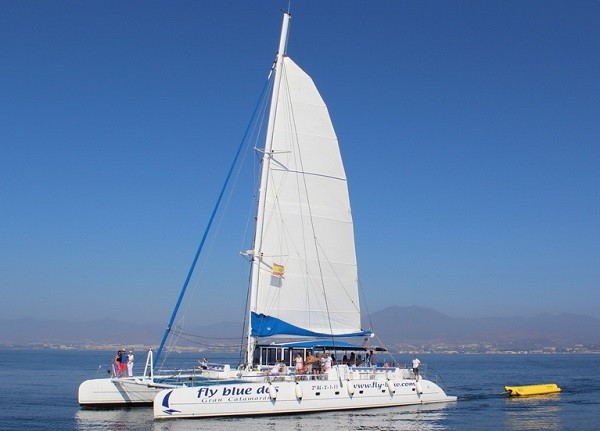 Hire a catamaran for the day and head out onto the Mediterranean to experience the coast from the sea. While the kids are looking out for dolphins or enjoying the thrills and spills of a banana boat ride, you can lie back on the nets and soak up the sun.
More information: Marbella Catamaran
6. CHILDREN'S PLAYGROUND – BULEVAR, SAN PEDRO ALCANTARA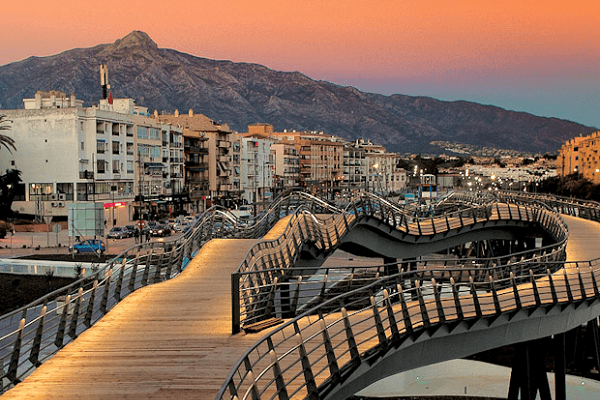 There are plenty of playgrounds dotted around Marbella but we think this is the best. There's a 3km well-marked rollerblading, skating or bicycle track around the park as well as several great play areas and an amphitheater where you can enjoy live music and shows during the summer, Feria week and school holidays.
Link to Google Maps: Boulevard San Pedro
7. KID'S SPA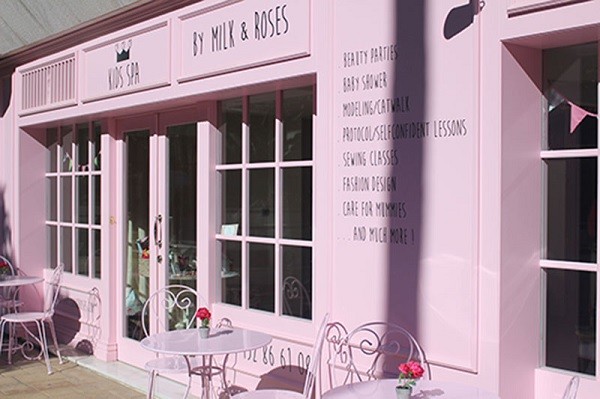 This is a beauty, modeling and craft hub for children where you can pre-book experiences at the spa or in your villa. Whether it's a t-shirt design workshop, kid's cinema or mother and daughter manicures, there are loads of opportunities for family fun.
They can organise birthday parties and events in their salon or in your own villa, so check out their website for what's happening when you're on holiday.
More information: Kidspamilkandroses.com
8. FOOD ROOM MARBELLA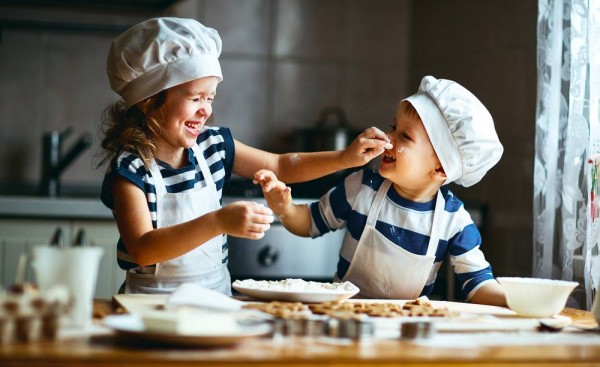 Nurture your mini-foodies with a kid-friendly live cookery experience at the Food Room. They run regular cookery classes and school holiday clubs in English and Spanish for children ages 6 years and over, or can organise a private class just for you.
Discover the secrets of great Spanish cooking during your stay in Marbella and take home much more than just the photos!
More information: Foodroom.es
9. BEACH – DUNAS DE ARTOLA AT CABOPINO
Why this particular stretch of sand over the other beaches in Marbella? Well, the maze of sand dunes and historic tower, the Torre de los Ladrones, make it just that bit more fun for children. It's also next to Cabopino port with its small marina and family-friendly restaurants.
Link to Google Maps: Dunas Cabopino
10. SEGWAY TOUR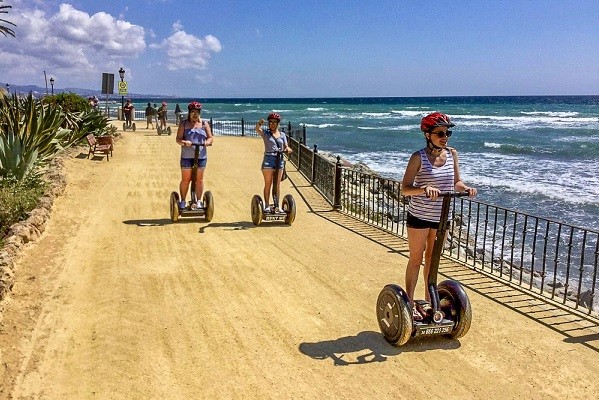 Hire a Segway and go for a ride along the coast or have a guided tour around Marbella. With special Segways just for children, even the littlest members of the clan can hit the road.
More information: Marbellasegwaytours.com
11. MARBELLA HISTORIC CENTRE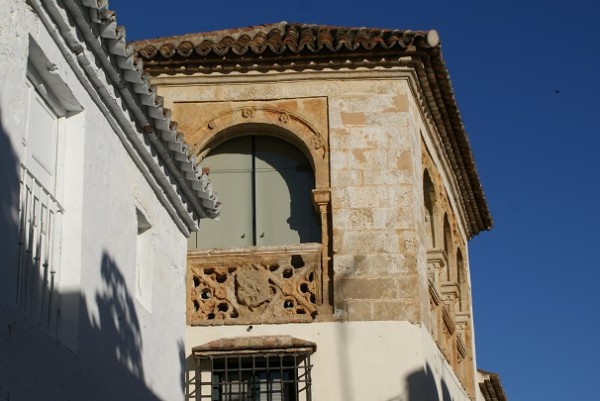 Marbella has a charming old quarter with cascading plant-filled streets, cobbled squares, shops and restaurants that's great for a day when the appeal of the pool (eventually…) starts to tire. Have a meander around with ice cream and visit the very beautiful Museum of Contemporary Spanish Engravings (Museo del Grabado Espanol Contemporaneo).
More information: MGEC.es
12. KARTFUN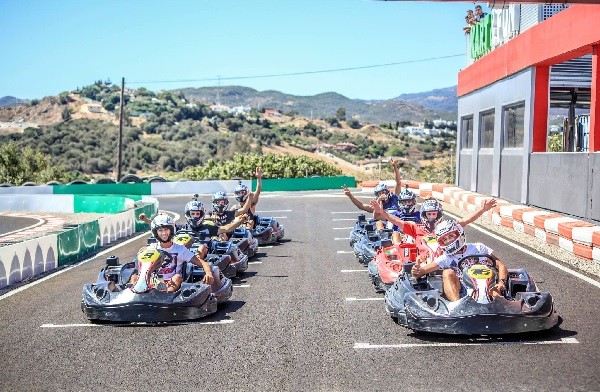 In Estepona there's 1.9km of outdoor track where you can race go-karts to your heart's delight. Children from 6 years old can drive, while younger children can be a passenger with a parent.
More information: Kartfun.es
13. HORSE RIDING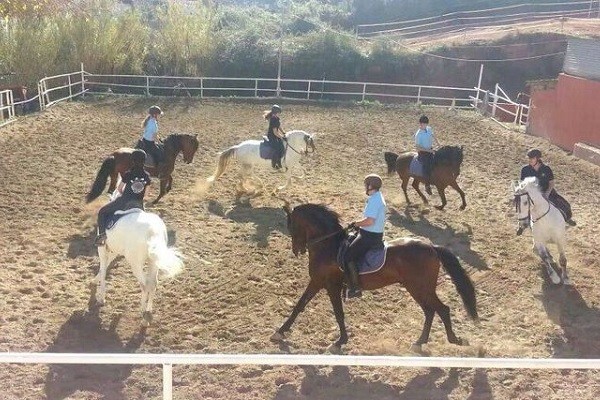 Some say the best way to see a country is on horseback. At Los Caireles, you can take a ride into the countryside around Marbella no matter what your level.
More information: Loscaireles.es
14. BIOPARC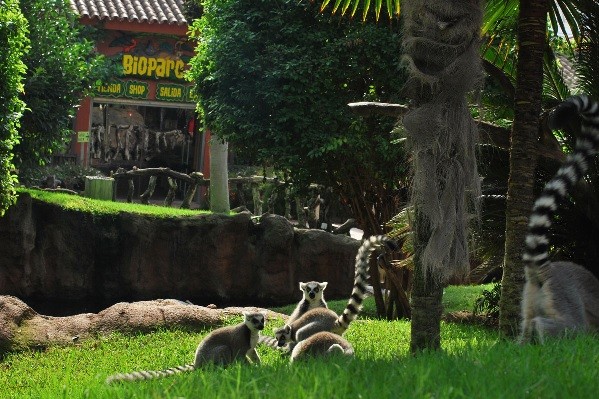 This zoo in Fuengirola has gorillas, crocodiles, lemurs, giant tortoises, hippopotamus, tigers and much more. The park is divided into territories: the island of Madagascar, Equatorial Africa, Southeast Asia and islands of the Indo Pacific.
Great care has gone into the rain forest feel of the park. The path leads you through the different territories under tunnels, over bridges and around enclosures. There's quite a lot of shade and it's very friendly to small children.
Opening times: Open every day from 10 – 18hrs, July and August 10 – 23hrs
More information: Bioparcfuengirola.es
15. SELWO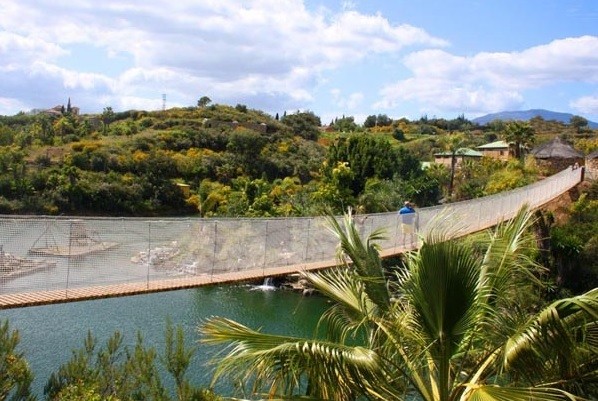 This safari park is much bigger than Bioparc. It also offers more than animals, too, it has a huge zip wire, 65 meters of hanging bridges, archery, and trampolines.
Animal-wise there are white rhinoceros, elephants, cheetahs, giraffes, pythons, waterbucks, lions, wallabies and more.
The Central Village – where the big African animals are – is the show-stopper. Be sure to book the Serengeti Safari where you get taken inside the enclosures in a customised jeep.
Opening times: 14th Feb – Oct 10 – 18hrs, Jul and Aug 10 – 20hrs, Nov – Feb varied opening times, please check the website.
More information: Selwo.es
16. TIVOLI WORLD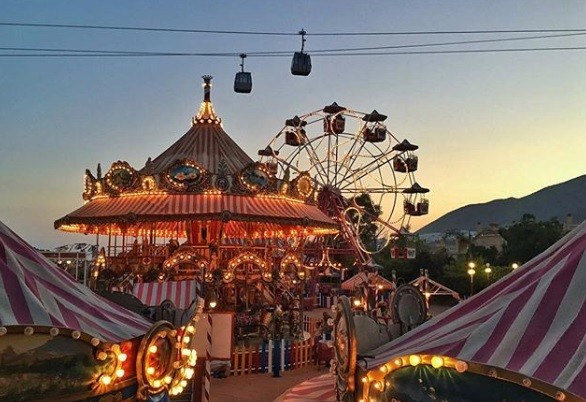 Tivoli World in Benalmadena is a compact theme park, but with its many attractions and regular live shows, it's undoubtedly one of the best things to do on the Costa del Sol with kids. For the smallest members of the family, 'Tivoliandia' offers rides better suited for little ones.
To make your trip even more fun, take a ride on the Cable Car which runs from right outside Tivoli and takes you up the mountain to enjoy spectacular views of the coast. At the top you can enjoy a Birds of Prey display and grab a snack at the restaurant.
More information: Tivoli.es or Cable Car 'Teleferico' Benalmadena
17. SEA LIFE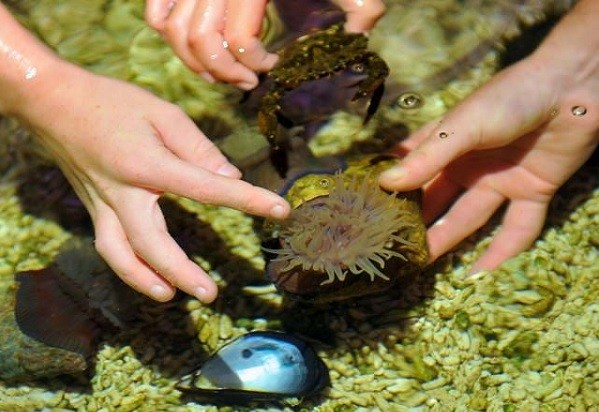 Still in Benalmadena, this small aquarium in the award-winning Puerto Marina has sharks, stingrays, jellyfish and more. Be sure to be around for feeding times.
Opening times: Open daily from Monday to Sunday from 10 – 17:30hrs
More information: Visitsealife.com
18. AQUALAND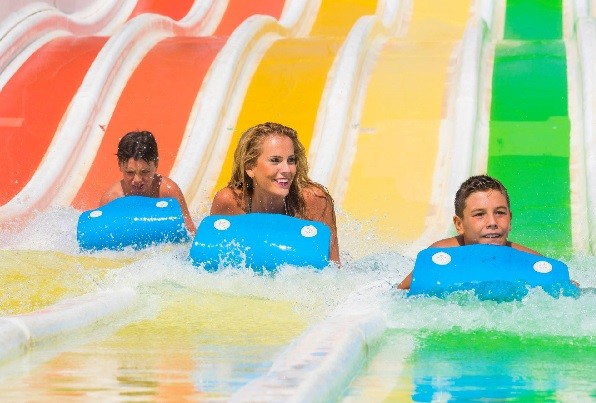 The biggest water park near Marbella is Aqualand in Torremolinos. It has 18 slides and attractions including the dare-devil Kamikaze, Rapids, Boomerang, speed racers and Black Hole among others. It's a great day out for all the family and has an area dedicated to toddlers and non-swimmers.
Opening times: 20th May 2019
Address: Aqualand.es
19. COSTA WATER PARK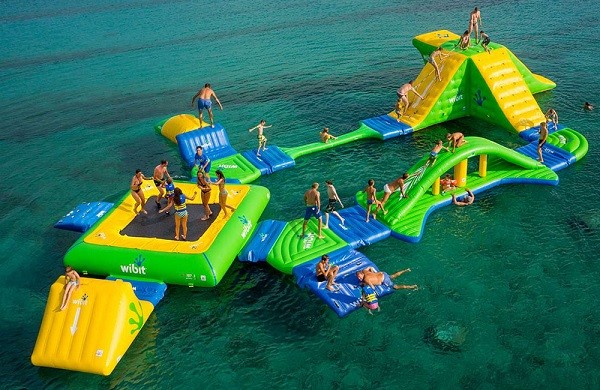 Costa Water Park can be found in various locations along the coast – Benalmadena, Fuengirola, Mijas Costa, Elviria, Marbella and Sotogrande. An inflatable assault course in the sea, it's a lot of fun and one of the absolute best things to do with kids when the mercury starts to rise.
Life jackets are given out as part of the ticket so there's peace of mind. Open during the summer months only.
More information: Costawaterpark.com
20. LOBOPARK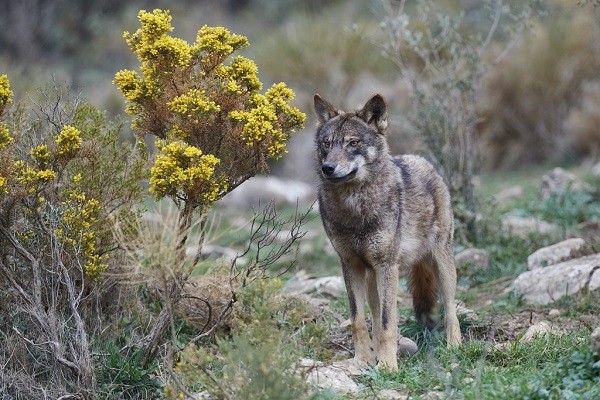 This is a guided wolf tour – which is exactly as cool as it sounds. The wolves in Lobopark aren't domesticated, so you get the unique experience of watching these amazing creatures 'in the wild'.
For families with older children, there are Wolf Howl Nights tours, where on full moons the park does special tours to see (and hear) the wolves when they're at their most active.
More information: Lobopark.com
21. EL TORCAL NATURAL RESERVE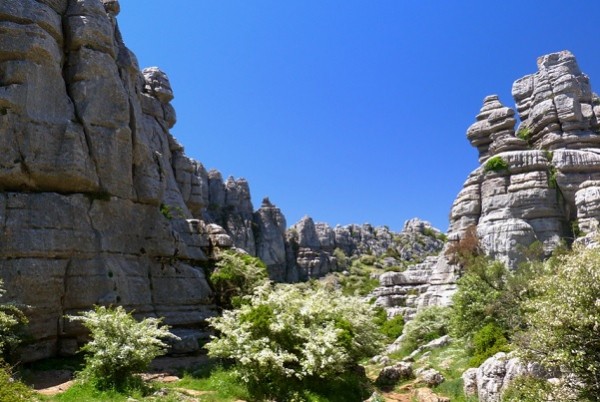 At the prehistoric El Torcal Natural Reserve kids go wild for the bizarre rock formations and the possibility – however small – of actually discovering a dinosaur fossil.
There are three routes that you can follow – red, yellow or green – though the red route is restricted in order to protect flora and fauna. The green route is the easiest but the yellow, which is only slightly steeper/rockier, is more dramatic.
More information: Torcaldeantequera.com
22. EL CAMINITO DEL REY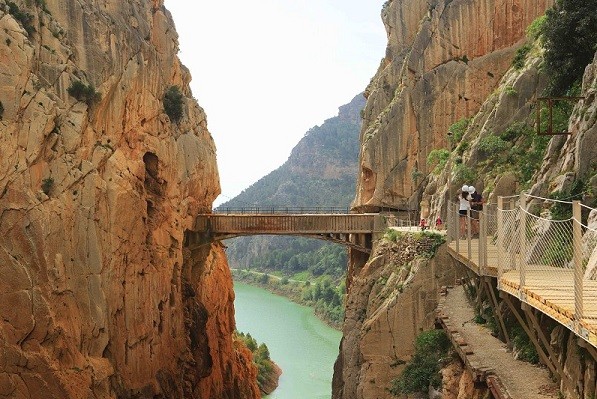 There aren't many walks in the world quite like the gravity-defying – and incredibly beautiful – Caminito del Rey in El Chorro. With a large part of the route clinging to the cliff edge above a gorge, it's a spectacular way to spend a morning or afternoon… for those who aren't afraid of heights, that is.
Tickets must be booked in advance.
More information: Caminitodelrey.info
23. THE POMPIDOU CENTRE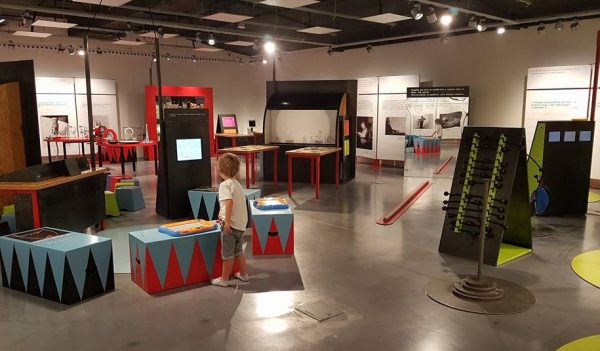 While most of Malaga's art galleries hold fun classes on the weekends for over 5-year-olds, the Pompidou Centre, in particular, is very good at catering for children. Not only is it generally very child-friendly with a cafe, shop, toilet and changing facilities, but it has a room dedicated to pre-teens with all sorts of interactive activities built around learning about artists.
The Pompidou Centre is on the pedestrianized Muello Uno which is perfect for families with its electric car rental, bikes, play areas and boat trips as well as shops, markets, restaurants and bars.
More information: Centrepompidou-malaga.eu
24. FERRIS WHEEL
Just a short, enjoyable walk from the Pompidou Centre is the giant Ferris Wheel on Malaga's port. If you'd like to see Malaga, the coast and, if you're lucky, Morocco, from an air-conditioned pod 70 metres in the air then this is a good way to spend just under an hour. It opens at 11am and closes at midnight.
More information: Noriamiradorprincess.com
25. CASTLE & FORT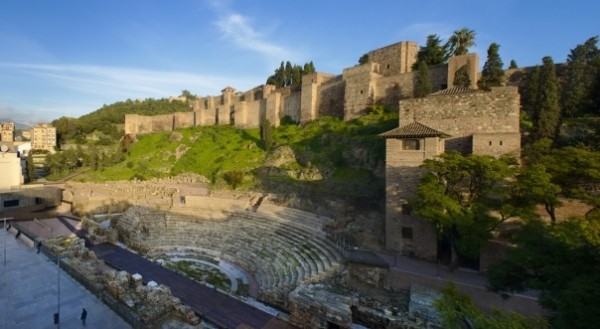 If you'd like to be outside, then the Alcazaba and Gibralfaro are a fun attraction for the family. Not far from the Wheel, situated in the centre of Malaga, this 10th-century fort-palace complex allows for imaginations to run wild and little legs to get tired.
Opening times: 9.00 hrs – 20.00 hrs in the summer and 9.00 hrs – 18.00 hrs in the winter.
26. INTERACTIVE MUSIC MUSEUM – MIMA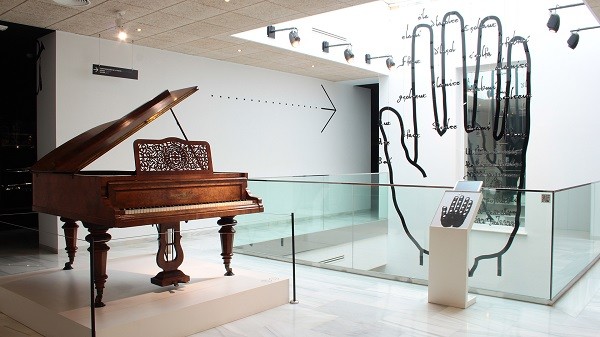 Ideal for budding rock stars, visitors are taken through the history of musical instruments with plenty of opportunities to try them out, too. Look out for activities for children during the school holidays and weekends.
More information: Musicaenaccion.com
27. AUTOMOBILE MUSEUM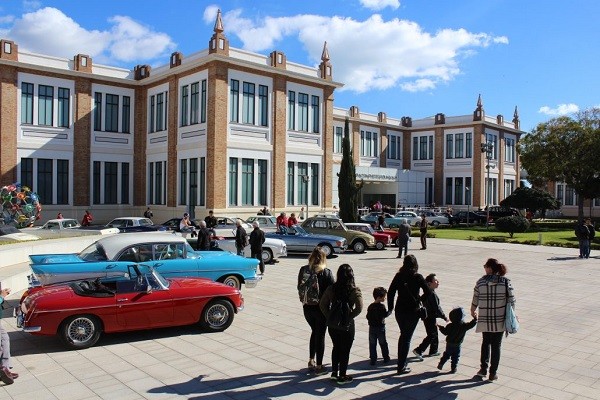 In an old tobacco factory, this museum has a large collection of vintage and unusual cars, as well as fashion and art. Great for all ages, it's a good option to please the whole family and break up the day. It's not very big and can be visited easily in a couple of hours.
Opening times: Monday to Sunday from 10.00 – 19.00hrs
More information: Museoautomovilmalaga.com
Source: Ben Cooper from Luxury Villas Collection UK
Popular posts
29/05/2015
10662 Views
10/10/2014
6207 Views
22/04/2015
5320 Views
Register for our newsletter